Dedicated to Customer Service for 100 Years!
Hard Work and Vision Creates Success
It all started in 1919 when Jacob Good rented a building on King Street in St. Jacobs, leaving the farm to start his own business. Jacob specialized in all things mechanical, repairing a wide variety of machines and farm equipment. In 1921 he purchased a livery stable at King and Albert, officially starting Jake Good's Garage. For the next two decades he focused on customer service and hard work, values we continue to foster at Good's Garage.
In the 1940's Jacob's son Murray became involved in the business, helping in the shop with repairs. Over the next two decades Murray attained his mechanic's license and went off to College in the United States, returning in the late 1950's to focus on the family business. Good's Garage Ltd. was incorporated in the 1960's as the company experienced more success by branching out into full service heavy truck leasing and repairs. This business model catapulted our growth to the point where a larger facility was required. In 2003 Good's Garage moved to a larger more modern facility located at 33 Henry Street.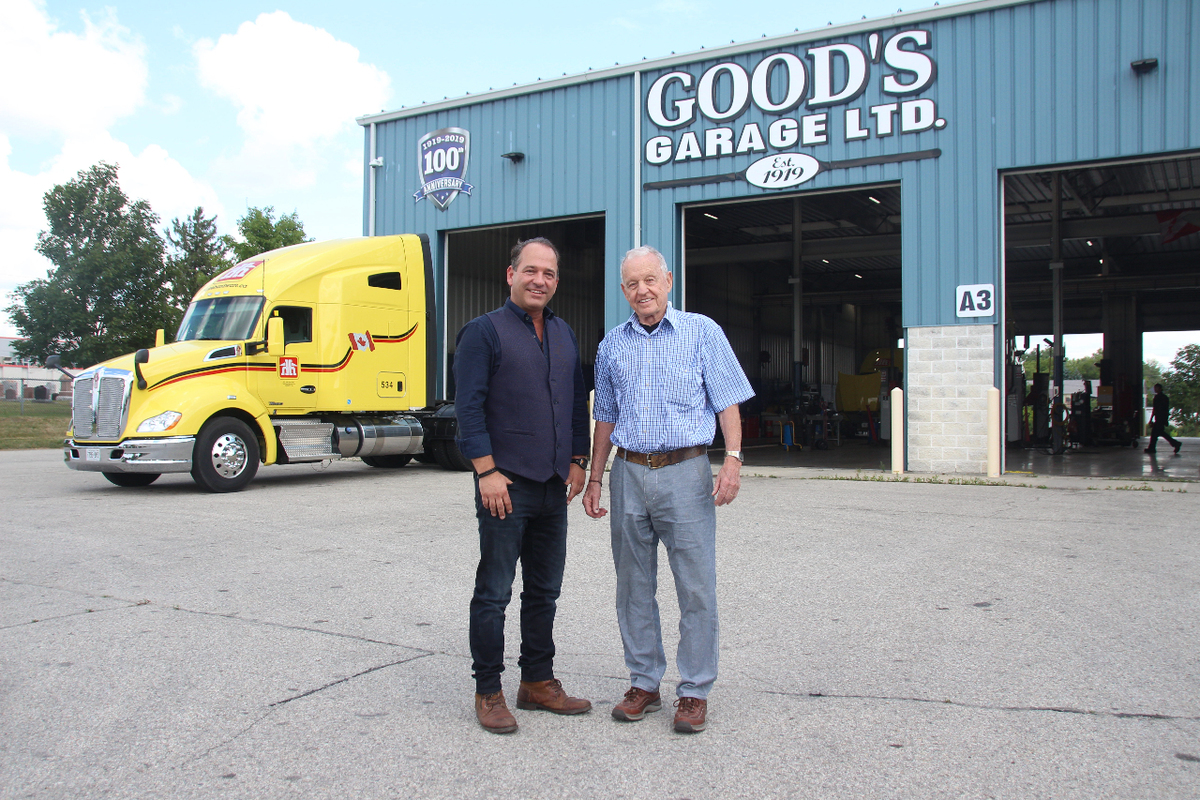 Today the company is run by Mike Good, the 3rd generation of the Good family to guide the business. Mike was instrumental in designing our new facility and focusing on ways to innovate while still holding true to the values that created our success. Our commitment to quality repairs and service holds true with all of our customers, something each of our employees are focused on. No matter the fleet size, we are appreciative of the business and the confidence our customer's place in us to manage their fleets.
The heavy truck industry continues to become more complex as computers, electronic controls, remote diagnostics and emissions systems propel us through the 21st Century. We stay on top of this dynamic landscape by focusing on training, tooling and developing services to help our customers navigate this ever-changing industry. Whether you own a fleet and are looking for a maintenance provider or are looking at full service lease as an option, we are here to help. Please contact us to discuss any fleet requirements you have. We would appreciate the opportunity to learn more about your business and see how Good's Garage can improve your fleet's performance.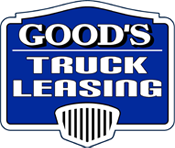 GOOD'S TRUCK LEASING
Good's Truck Leasing provides commercial truck fleets a comprehensive maintenance and leasing solution. Our program provides full life cycle management of your fleet and predictable monthly costs allowing you to focus on your core business. We work with all the major OEM's to ensure you are getting a truck designed for your specific application with the goal of maximizing uptime, fuel economy and performance.